Home
/
Video Blogs
/ 🚁⚠️ 🚨 In Flight Emergency - Door Flies Open - Bell 206L4

subscribe
I was flying in a Bell 206L4 as part of our nationwide trip with my crew. We were out in Montana when, unexpectedly, we heard a loud rush of air out of the blue. Travis, the camera operator in the back, reported his side door had popped open, and he was struggling to keep the door closed.
I know we secured the door before we left, it is something we do before every take-off, but here we were, miles from the airport, with a door popped open. We had to find somewhere else to land and do it quickly. Thankfully, we were flying over a clear and dry section of the Missouri River, and within seconds, we were initialing a precautionary landing.
As a relatively new pilot, this was the first time I had any in-flight emergency requiring an off-airport landing. Of course, you practice this in flight school, but having to do it in real life was a unique experience.
This was one of the primary reasons I planned this nationwide trip to have an experienced pilot flying along with me.
After we landed, the lead pilot, Dennis, stepped out and re-secured the door for flight.
Back in the air, we continued through the beautiful landscape as you can see here, but the door wasn't finished being a pain.
About 30 minutes after the camera stopped recording, the door popped open again. Like a car door, a helicopter door has a dual locking mechanism; even if the door "pops" available, the door should remain closed. Well . . . this wasn't exactly the case here, our door was completely open.
We were only minutes from our destination airport for the day, and as luck would have it, we had scheduled maintenance for the helicopter in the morning. We were able to land the helicopter at the airport safely, and the mechanic was able to fix the door latch the following day. After this repair, we continued on the rest of our flight without issue.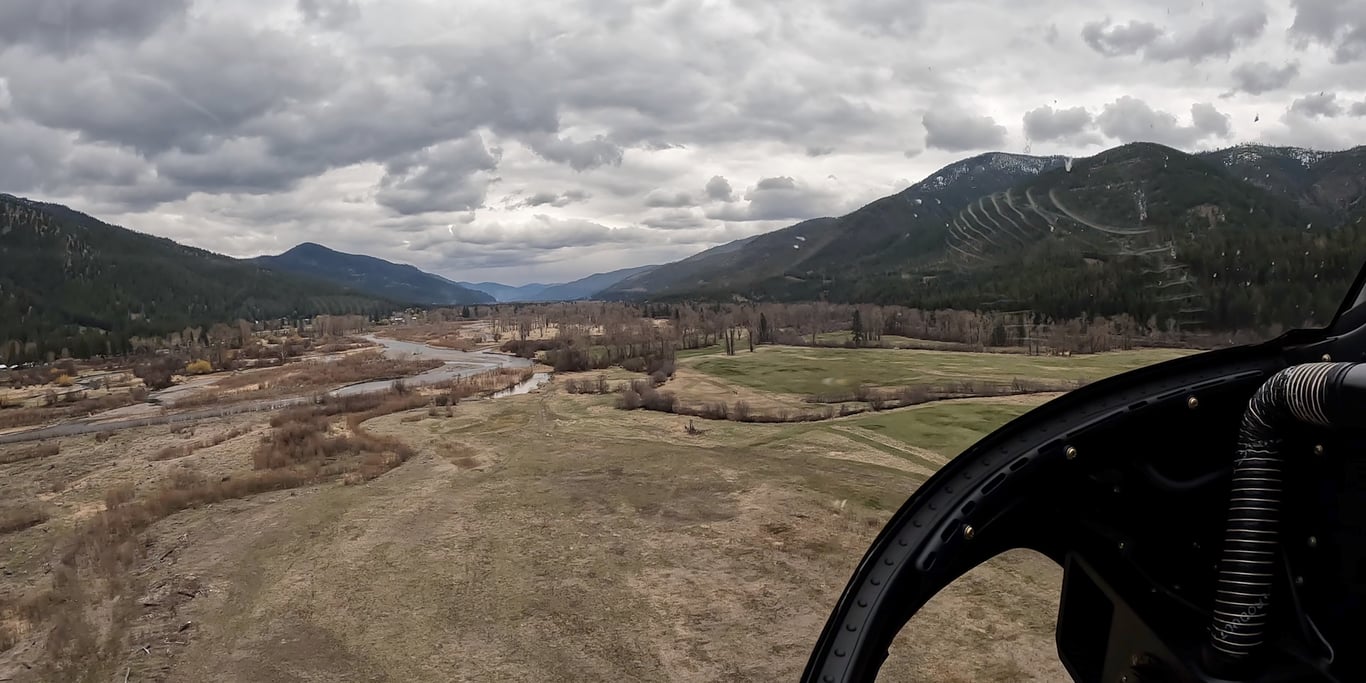 view channel on YouTube
Follow Me On...
Steven loves to fly helicopters around the country and share his unique journeys with you. He recently completed a 3,000-mile flight around the USA.
Keep Up to Date!
Subscribe to Steven's email list to be notified when new content is released!
Get in touch
Have a suggestion for a location for us to review?
Corporate address

The Carlson Organization, Inc.

18 2nd Street
Luray, VA 22835

Phone number

+1 (540) 742-7001
Join our community on
Discord
In this Discord server covers a wide range for all of Steven's YouTube channels.
Join in the discussion and share your insights with the community.
Join Now it's free